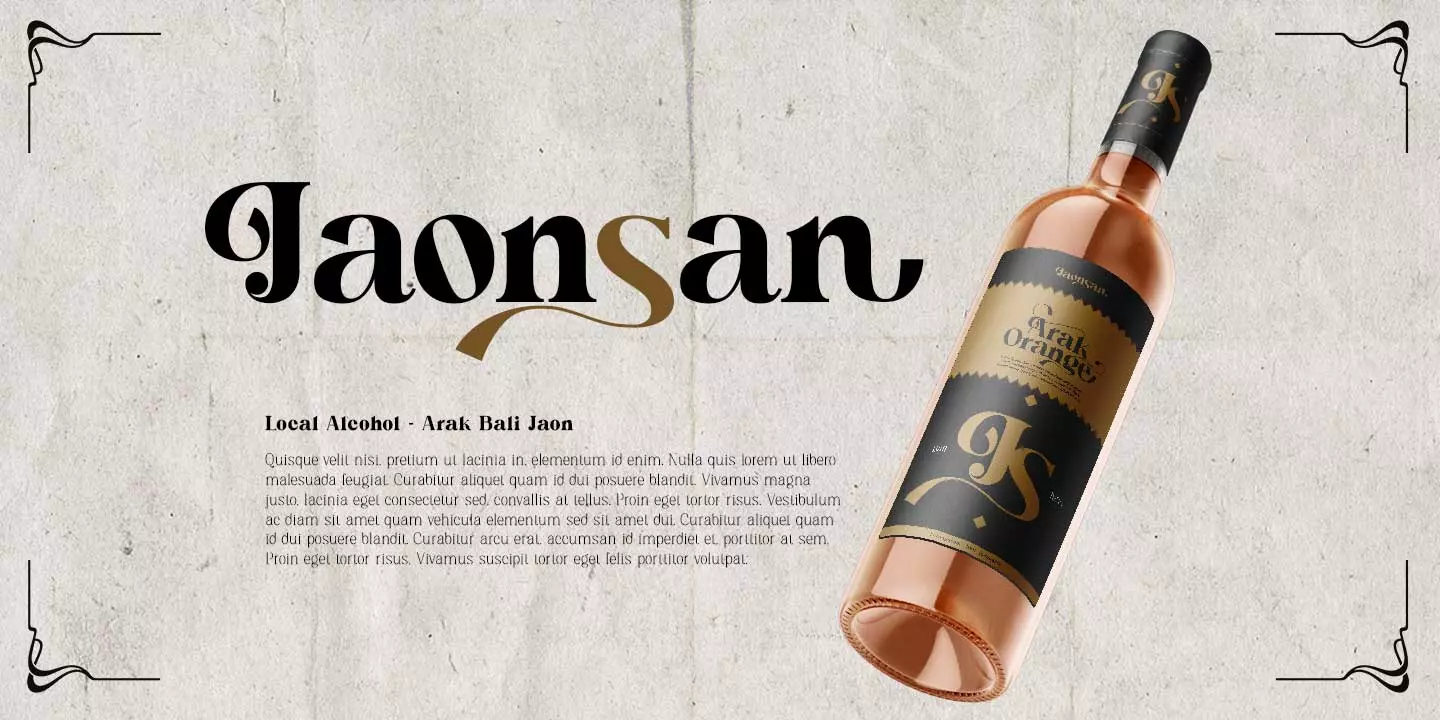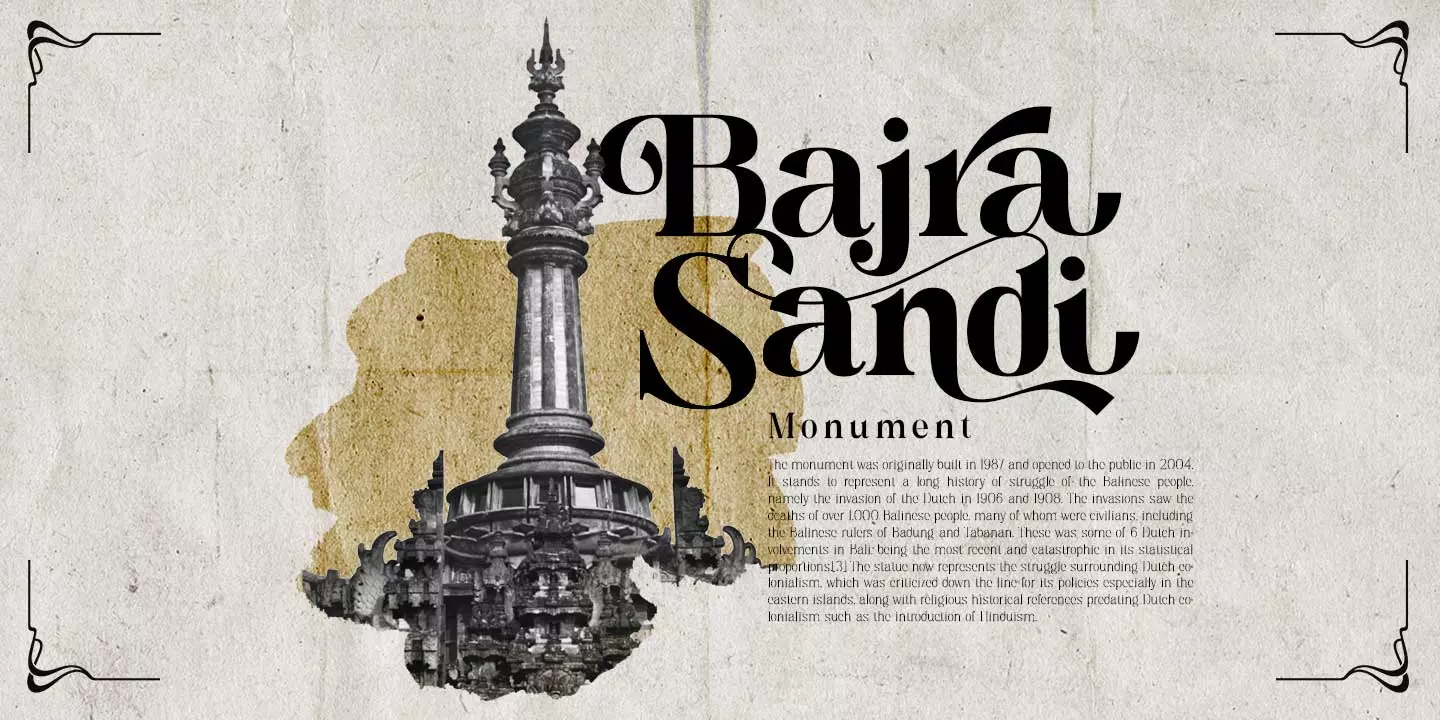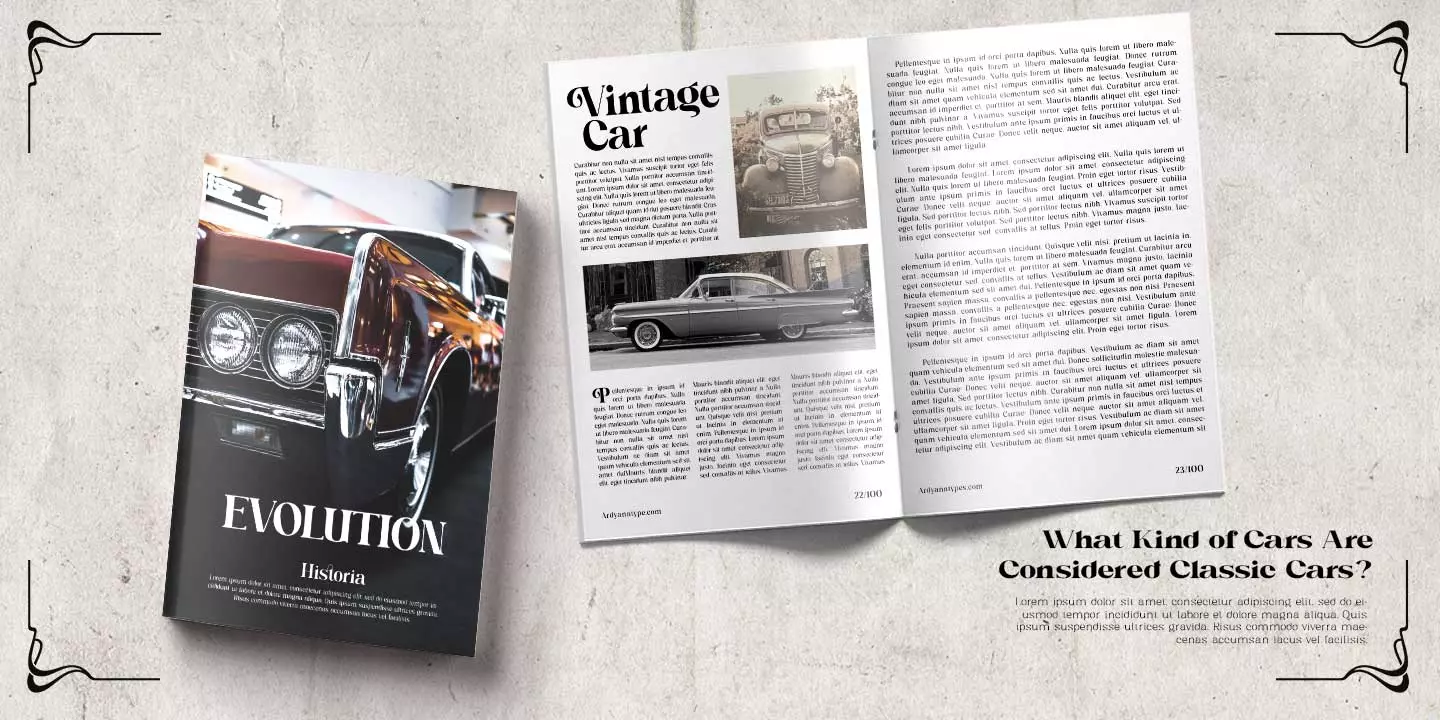 The quick brown fox jumps over the lazy dog
---
Voila!
This is it . . Classical Romance Decorative Serif Family
Classic serif with 125 stylistic alternates for a uniquely vintage, yet modern feel.
Each letterform has a slightly rough exterior that works beautifully to enhance Classical Romance's soft, conventional details.
This versatile display typeface has enough character for logos and branding, as well as headlines,
apparel, alcohol labels, poster, online magazine, automotive, and much more.
Keep it classic, or get decorative with ornate alternates for both uppercase and lowercase glyphs!
This Classical Romance font was handwritten under the inspiration of traditional calligraphy and the wonderful magical vibe of
Bali Island.
Classical Romance brings more lovely old day vibes with 12 weights to matchmaking with your own style
and it has Multilingual support (Western European characters) and works with the following languages:
English, Danish, Dutch, Estonian, Faroese, Filipino, Finnish, French, German, Hungarian, Icelandic, Irish,
Italian, Norwegian, Polish, Portuguese, Spanish, Swedish.
Immerse more your arts in the classic feel with Classical Romance, and be classy!
Languages Support :Afrikaans, Albanian, Asturian, Asu, Azerbaijani, Basque, Bemba, Bena, Bosnian, Breton, Catalan, Chiga, Colognian, Cornish, Croatian, Czech, Danish, Dutch, Embu, English, Esperanto, Estonian, Faroese, Filipino, Finnish, French, Friulian, Galician, German, Gusii, Hungarian, Icelandic, Igbo, Indonesian, Irish, Italian, Kabuverdianu, Kalaallisut, Kalenjin, Kamba, Kikuyu, Kinyarwanda, Latvian, Lithuanian, Low German, Lower Sorbian, Luo, Luxembourgish, Luyia, Machame, Makhuwa-Meetto, Makonde, Malagasy, Malay, Maltese, Manx, Meru, Morisyen, North Ndebele, Norwegian Bokmål, Norwegian Nynorsk, Nyankole, Oromo, Polish, Portuguese, Quechua, Romanian, Romansh, Rombo, Rundi, Rwa, Samburu, Sango, Sangu, Scottish Gaelic, Sena, Shambala, Shona, Slovak, Slovenian, Soga, Somali, Spanish, Swahili, Swedish, Swiss German, Taita, Teso, Turkish, Turkmen, Upper Sorbian, Vietnamese, Vunjo, Walser, Welsh, Western Frisian, Yoruba, Zulu